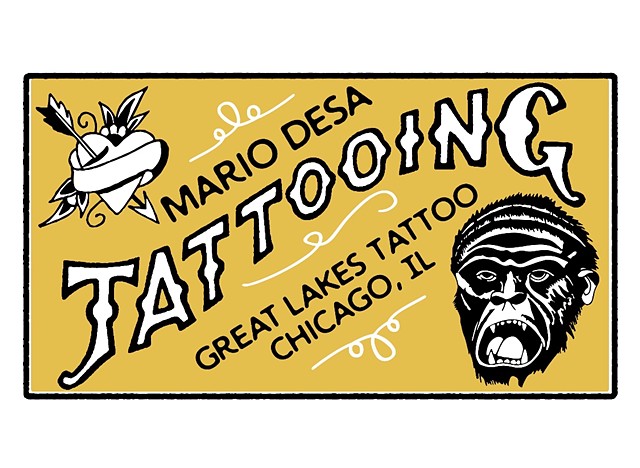 Tattooing since 1997.
I work at Great Lakes Tattoo in Chicago, USA.
Specializing in Icons of Western Sentimentality and Romantic Americana.
For tattoo machine inquiries please email me directly at Permanentluxury@Gmail.com
To purchase a bound copy of my portfolio:
Portfolio
Add me on Facebook.
Follow me on Twitter.
Follow my instagram.